Primeval Mass (Greece) 29/05/2013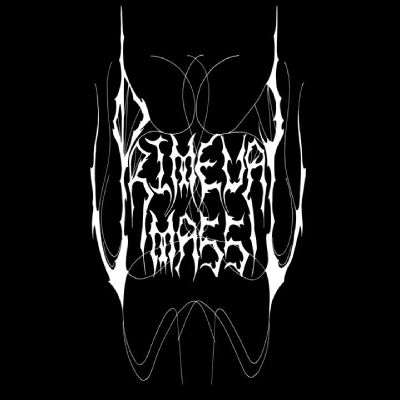 I like very much to talk with bands from Greece that they are many years in Black Metal like Primeval Mass. That is happening because most of the times the front-men of these bands are mature, experienced musicians with stable, clear views and they give smart and interesting answers. I won't say anything else, just enjoy the interview with Orth, the man behind Primeval Mass.
1.
Hello Orth how are you? Do you want to give me some information about Primeval Mass. You are ten years in Black Metal. How is your experience all these years?
Orth:
Everything is fine here, I hope the same for you! I created Primeval Mass in 2.000 and up to now, apart from various demo/7" split/ single releases, the full-length albums we have under our belt are "As Solemn Maelstrom…" (Stuza Prod – 2.009) and the most recent "Blood Breathing Idols" (Stuza Prod – 2.012, Katoptron IX Recs – 2.013). Since all these years I play in the exact way and sequence that I want, the overall experience can only be characterized as positive.
2.
Since 2011 you are member and composer of Eschaton. How has this collaboration started? Are you pleased by your recent album?
Orth:
We are friends with Iakchos for a decade now and we have quite similar perception of things concerning music. When in 2.011 there was a thought of splitting the band up after change of members, we discussed to continue Eschaton the two of us, so as nothing like that to happen, with me handling the strings, vocals, composition and some lyrics. I am absolutely pleased with "Unshaken" both with the creating procedure and with the result and I am glad that it has gained good reviews until now and is appreciated.
3.
First of all, do you want to tell me something about your new album "Blood Breathing Idols"?
Orth:
The recording and mixing for "Blood Breathing Idols" lasted for about 8 months, from January to August of 2.012, and apart from the drums which were recorded in MIH studios, all the rest of the procedure (strings, vocals, mixing, master) were done in the home-studio that I have set up the last 1 ½ year. That offered us the ability to work and experiment with the composition and sound, and also gave us comfort regarding the rendering, something that is obvious in the final result. The album consists of 8 tracks, more than 40 minutes of extreme Black Metal with a lot of Heavy/Thrash influences, but all these expressed through our own point of view and sound. The edition of the CD was released through Katoptron IX Recs, while that of the cassette through Stuza Prod.
4.
In Primeval Mass you are the only composer and lyrics' writer, correct? What do you want to express through your music and what inspires you in order to write?
Orth:
Correct. The inspiration comes from Life itself and any incentive of it can be transformed into music/lyrics. A goal I had since I started playing music, was to express some complicated ideas and thoughts through the language of music, as also through symbolism and metaphors inside my lyrics, so their meaning to be attributed with more accuracy. The search and approach of Eternity, the empowerment of the Will and exaltation of the Self, are some general examples, but it would be better the listener to study the lyrics by himself in order to come up with his own conclusions.
5.
Regarding the lyrics, at least in the two full lengths, you deal with subjects of the occult, magic. Tell me about this interest of yours. Do you study magic and if yes how actively?
Orth:
In a general aspect, Knowledge is the lyrical subject, occult or not. Let's not forget that something that was supposed to be «occult» 100 years ago, today is considered scientifically confirmed and that have to make us think of anything that is considered occult today. So, Knowledge is out there for those who have their eyes and mind open and over all to have the Will to make it their possession, no matter what title bears. As also with magic that you mentioned. Since magic is defined as the change of a situation by the Will of someone, I can think of examples of people that don't know of «rituals», «mysticism» etc. but they fulfill their wishes and goals with success, while others stay in a room in front of a symbol day and night and they can't even pay their bills. Who of the two is the «magician» in this case? Of course, under no circumstances the mechanisms that today are commonly considered «occult» should be ignored, since they are effective. Personally, I choose to search Knowledge in every moment I experience, and to use whatever Life has taught me, ignoring how the people define it and what prejudice it carries. Inner balance, open mind and maturity are characteristics that can be only useful in this case, also.
6.
I can't remember if I have seen you anywhere playing live with Primeval Mass. Don't you play live? That is happening because you don't have a complete line up? Is there any possibility in the future to see you in a gig?
Orth:
We have done two gigs, 9 years ago, as support for Gorgoroth the first one, and for Impaled Nazarene/Horna the second. After the 2nd gig we decided not to play live for 1-2 years, to focus on the recordings we had scheduled then and on the composing of new material. Finally, that postponement was expanded due to line-up changes and other reasons so we haven't played any other live until now. Surely, the fact that we didn't have a complete line-up played also an important role, I didn't want and still don't, the line-up of the gigs to be formed by more session than permanent musicians. Even now, if I find for members, individuals with similar perception of things, we are absolutely positive to play live again, and most possibly, this will happen again soon.
7.
Your drummer, Alex Zachos, is in the band since 2011. For sure, by the album but also by various videos in youtube it seems to me that he is quite talented although he is quite young. How did you meet and you decided to collaborate with him?
Orth:
With Alex we know each other for many years as we stay in the same area and I was aware for a long time now of his abilities. Although we had discussed it also before 2.011, when I asked him to play the drums for the 7" split with Ezgaroth, he responded immediately and since then he is the drummer of Primeval Mass.
8.
How the reactions of fans and the press for "Blood Breathing Idols" were? Are you satisfied or you were expecting something different?
Orth:
It is still early to have a complete image, but the reactions are absolutely positive until now. I didn't expect something, because I didn't do any assumption before the release of the album, but of course I'm 100% satisfied that I receive positive feedback.
9.
Have you started to compose music and write lyrics for your next release? About when do you estimate that it will be released and what format will it have?
Orth:
As we haven't released new material for some years, the lyrics and music for the next full-length are almost ready, even before the recordings of "Blood Breathing Idols", and the new tracks will be recorded during the following months. The last years I didn't stop writing music and lyrics and as a result there is enough material for almost 2 albums. But before recording this material, we will release a split with the Greek band Iasma, with tracks from the recordings of "Blood Breathing Idols", that among them there will also be a cover.
10.
What is your opinion about the Greek underground Black Metal? Are there any bands that you support, cooperate or at least hang out with?
Orth:
Although I don't categorize the bands by origin, there always were bands from Greece with musical talent that could be distinguished from others, if they were facing some matters in a more mature way, namely if they were focusing exclusively in their self-improvement instead of what others do. I support every band which is real to herself and ignores the "must" and the rules of the "scenes" because as final result they are the ones who will give something true and sincere. Some friends of mine that have also bands I would mention Ezgaroth/Bethor, Eschaton, Iasma, that our friendship of course has nothing to do with music, but in that part also there is mutual respect. Also members of Burial Hordes, Order of the Ebon Hand, Thy Darkened Shade and more.
11.
What kind of music do you listen to in your spare time? Do you listen to new bands?
Orth:
I still listen to old -and newer- favorite releases of the traditional Heavy Metal sound, old Thrash from the 80's, and also more progressive Rock bands like Rush, King Crimson, Camel and more. I have singled out some new bands, for example Enforcer have drawn my attention, that they don't do anything new on one hand, but the intensity and energy they put out on stage and in their albums is awesome.
12.
Thanks for the interview. Do you want to sum up your future plans and to add anything for a conclusion?
Orth:
I thank you too for the interview. Our priority is the split with Iasma at the moment, and afterwards the recording of the new songs. But for now we give space to "Blood Breathing Idols" to move and to be listened before our next move, without that meaning that we will delay to reappear. All those who are interested in our new album can contact us at primevalmass@yahoo.gr to get their copy.