The Elysian Fields (Greece) 06/11/2014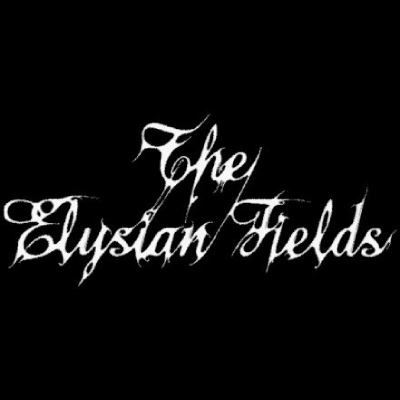 How is it possible, someone not to be excited by the news that a band that wrote its own page into the history book of Black/Death of the Greek scene such as The Elysian Fields, they are again together with their original formation. Even more they have begun preparing material of their new-upcoming album. For sure after the above, me too as one of their fans, I wanted to speak with one of the two founding members and get as much information as I could. Here's the final result.
1.
Hello Vasili. After about a decade with the band inactive, with great pleasure I was informed that recently you re-formed the group with the founding members and you are already in the process of creating a new album. As you can understand, firstly I want to ask you, why you had disbanded the band back then and how you got the decision to start again after so many years.
Bill A.:
It was the time we considered that the course of the band had come to an end. There were many reasons and of various natures. We ve always been sincere to ourselves and the fans who supported us, doing only whatever was pleasing us. We couldn't find any motives to continue when survival issues were forcing us to put the band on hold and didn't allow us to give to TEF our full commitment. We didn't give it much thought. We were reluctant to get back together and it came as an atonement. The hazards of such a move didn't cross our minds. TEF simply wanted to be active once more and start composing. Upon restarting, we figured that something special could follow on, therefore TEF was reborn…
2.
What does Elysian Fields means for you emotionally, are you satisfied by your past and how do you dream the future of the band from now on?
Bill A.:
All your dreams, devotion and hard work is there. You anticipate and long for everything good that may come your way (deals, releases, appreciation by the fans) and you get hurt when the setbacks don't let you express what you had in mind in the first place and climb towards your goals. Our past has been a journey. We were not forced by anyone or anything on doing things we never wanted, as I recall. Every release was marking an era for us. There were alterations in our sound and mood driven moments that could describe our psychic state of mind at that time. I wouldn't describe our past as intense due to the fact that live performances that meant endless efforts for promotional reasons, were never really a bother for TEF. Naaahh, I wouldn't change a thing. We don't dream. Not in such a world. We are pragmatists. In fact, my cynicism reaches pessimism. Ahhh well, if something nice turns out, we shall have ourselves striving for that goal. Despite the result, our conscience will be clean as we did what we really liked and not something that was dictated to us.
3.
I listened to your new track and although there is much distance by the old sound, it approaches a little to your mare recent material but it has a lot of new characteristics. Do you want to tell me anything about the new album?
Bill A.:
The speed (which was always present in our music through the years) is still there, perhaps under blacker forms of composition. The atmosphere has reached dark levels and the keyboards have diverted the direction of the band to a more symphonic one. The sound will be heavier as we paid great attention to the mixing. I consider that the overall outcome differs compared to what we have done in the past, however the marks of TEF are still there.
4.
About when do you think that the new album will be ready and when it will be released? Have you signed a deal with any label or will you promote it to labels after completing it?
Bill A.:
Soon we intent to promote to labels, the trilogy of songs we released through the internet. We've got enough songs to cover a full length. Those songs have taken their final form, yet their recordings are still an issue. This will eventually take place when we have something final. There is also another perspective, the one of releasing it on our own. Time will tell.
5.
Marinos does not participate in the new beginning of Elysian Fields. Which is the reason that he is not a part of the band again?
Bill A.:
A lot of things have changed in our lives the past years and our needs were prioritized. We were into different paths. We chose to take another course than the one Marinos dreamed of. Nonetheless, he stands by our side supporting us and it is obvious that we never forget his contribution to our band all these previous years.
6.
Your journey all these years show that you are restless souls and that you are searching different ways of expression always through the extreme sound. How do you cooperate to compose music? What inspires you to write music?
Bill A.:
I've got no answer for this one. «Nothing and everything» it was a spontaneous reaction that came to my mind and I think that for everyone applies something similar to that… You know, there are stimulating things for one's mind! Those things are filtered through the prism of everyone's individuality and they are transformed in so many ways. The process is simple. We contribute ideas, correct and enrich them and finally setting them with the rest so that we have an acceptable outcome.
7.
Have the fans contacted you after the reform of the band? What kind of reactions have you received by the fans for the reform of Elysian Fields? Did you expect something like that?
Bill A.:
Yes, many contacts were restored. Our rebirth caused a lot of enthusiasm and to be honest we had't a clue we had that many people appreciating us!!! There were as well some who were disappointed because they expected TEf would stick on their past releases and sounds. Some others were very satisfied as our stuff became more aggressive and uncompromising. We also made new friends and fans. The fact also, that we associate with people who are close to us (as we were unaware they supported us in the past) makes us more optimistic about the future...
8.
As far as I know you have never played live. Are interested at the moment to play live or you are still not interested?
Bill A.:
We don't approve the recruitment of session musicians. One has to be an active member of this band. Nothing less. So as long as the line-up is the existing one (that means as long as Mike and I are taking all the decisions) something like that will be out of the question.
9.
All these years that you are in the Greek scene have you made any friendships or did you communicate with other bands or musicians? Do you still follow the scene and if yes do you support any new band?
Bill A.:
The truth is that we were never a real part of the scene as much as we should be or wanted to. We kept our distances. Nowadays, we have reached a hand towards it. There are some factors that encourage us to go that way, however they others that discourage us. The contacts that we've kept are a few. There are many excellent bands showing how much Greeks love the genre. I have listened to some amazing and talented stuff, recently. I am really sorry I won't mention any of them as I fear that I might forget one and that would not be fair!
10.
Do you think that the Greek scene has been evolved since when you began until now? What do you think that has been improved or has been lost from 1993 until today?
Bill A.:
As I stated before, mood and desire were there and will always exist. Regardless if this period of time metal has a great or a less great presence. The bonds that tie a person with this particular music -when one gets into it- are very powerful. This is serving as a starting point for healthy results. So yes, I believe that the scene has reached a higher level. However, I am unsuitable for further analysis as I am not into things. My only complaint is that the available space for bands has significantly shrunk and it is survival of the fittest out there...
11.
I know that during the period that you were active, you had quite a lot of proposals for cooperation by big labels from abroad but you have never moved forward to any agreement. Why you didn't dared to make the next step?
Bill A.:
Don't exaggerate. Major labels offer big contracts and so the obligations to them are huge. We didn't have the luxury to make the band a full time occupation although we wanted that a lot.
12.
Do you want to sum up your near future plans and to add anything for conclusion?
Bill A.:
My hope for TEF lies in the signing of a decent deal with a label which could promote our work just like I dreamed when I was 18! I wish as well to be able to generate ambiguous and heart breaking feelings to those who listen to our music and appreciate it. That is a heavy thought. Personally, we would like to remain modest and selfless... Not like this hybrid they breed.Thanks you very much for the support. Vasilis.